Wed 2 Feb 2011
…with a few words and a little twist.
I lived at the beach for the summer with one of my best friends in the world. There aren't enough words to express how the time, the feelings, the experiences and the memories have changed my life. Yesterday I made a video journal with a few of the highlights documenting that time…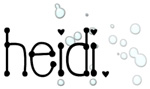 ---
2 Responses to " Wordless Wednesday "
Comments:
Karen says:
February 2nd, 2011 at 1:55 pm

I'm speechless. This is so beautifully composed. I would love to share with your permission.

Shelly T. says:
February 2nd, 2011 at 2:11 pm

You are lucky to have these memories. You appear to very in-tune with nature. I am courious if you work with a rescue?
Leave a Reply