Wed 24 Feb 2010
I started working on a post a few weeks ago. Note I use the word post lightly. Thirty-seven pages, handwritten, and counting, I'm headed more in the direction of a short story, a novel or carpal tunnel syndrome. I shudder at the thought of typing it out!!!
Totally been craving salads lately, lotsa, lotsa salad. This by far…is a favorite! Yeah, ignore the name because just between me and you, it's berry special! I can almost assure you that if you were to order a "Nuttin' Berry Special Salad" at your local eatery people may start whispering…about you. I haven't a clue what the politically correct name is, this is just easier than addressing it as a salad with nuts and berries in it.
I think.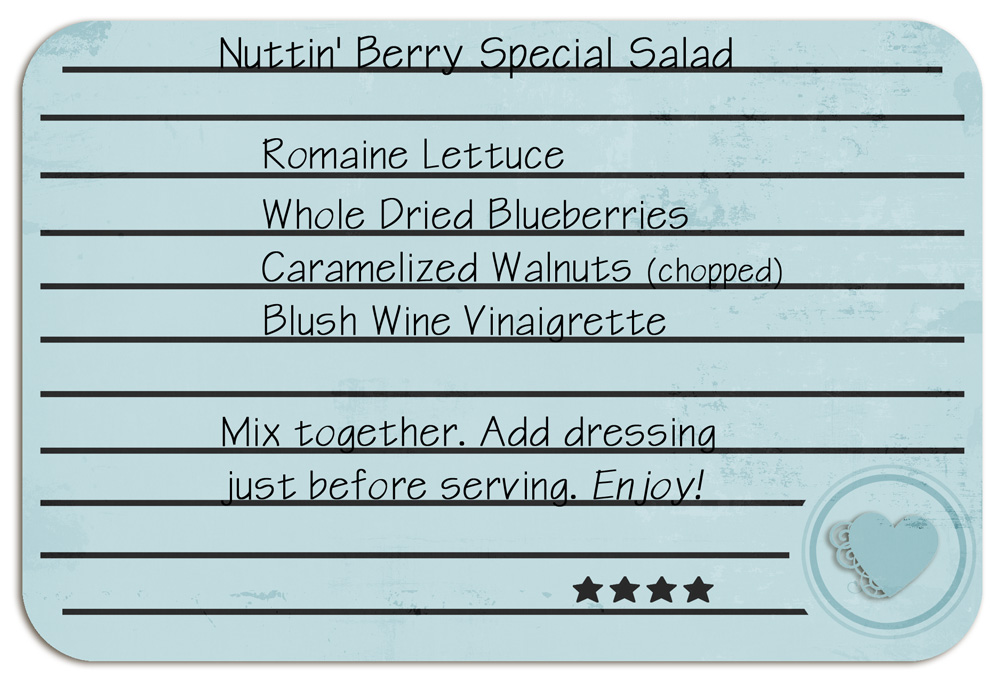 I know, those aren't even blueberries in the picture, I had to improvise with cranberries. No, that's not blush wine vinaigrette dressing either, I had to improvise with red wine vinaigrette. Improvising is good sometimes, and in this case it was just as tasty! (Berry tasty

)
A. Must. Try.