Mon 3 Aug 2009
So True So False Real Housewives Scandals


Rescheduled:

Wednesday,
August 5th at 7:00 p.m. PST
on E! Entertainment
As The Real Housewives of O.C. resumes filming for Season 5, one can't help but wonder how BRAVO will "play out" the infamous scandal surrounding Jeff Beitzel, Gretchen Rossi and Jay Photoglou's relationship. While the reunion show marked the end of Season 4, it was just the beginning of the controversy and allegations that would unfold in the months to come.
After being questioned about her relationship with Jeff and the alleged Jay Photoglou, Gretchen was quick to profess her love and dedication for Jeff, calling Jay an ex-boyfriend turned stalker. However, the pictures that began to surface and events that followed would tell that of a very different story.
For the first time, Jay Photoglou sits down for an exclusive interview with E! Entertainment. Jay takes this opportunity to discuss his relationship with Gretchen and the allegations she has made against him. I asked Jay if Gretchen would be taking part in "So True So False," he told me "She was originally scheduled, but was pulled by BRAVO just days before the taping." We can however, expect to hear from Jeff's ex-wife. I am confidant we will also get an insight, among other things as to where the fine line was drawn between the "Reality" and "Show" for The Housewives of O.C.
So True So False Real Housewives Scandals is scheduled to air on E! Entertainment on Wednesday, August 5th. More details to follow, check back soon. You will not want to miss this.
The pictures below were all taken prior to Season 4 being filmed. The first one was 3 weeks before Gretchen was asked to be on the show. The last 3 were taken 1 week after being asked.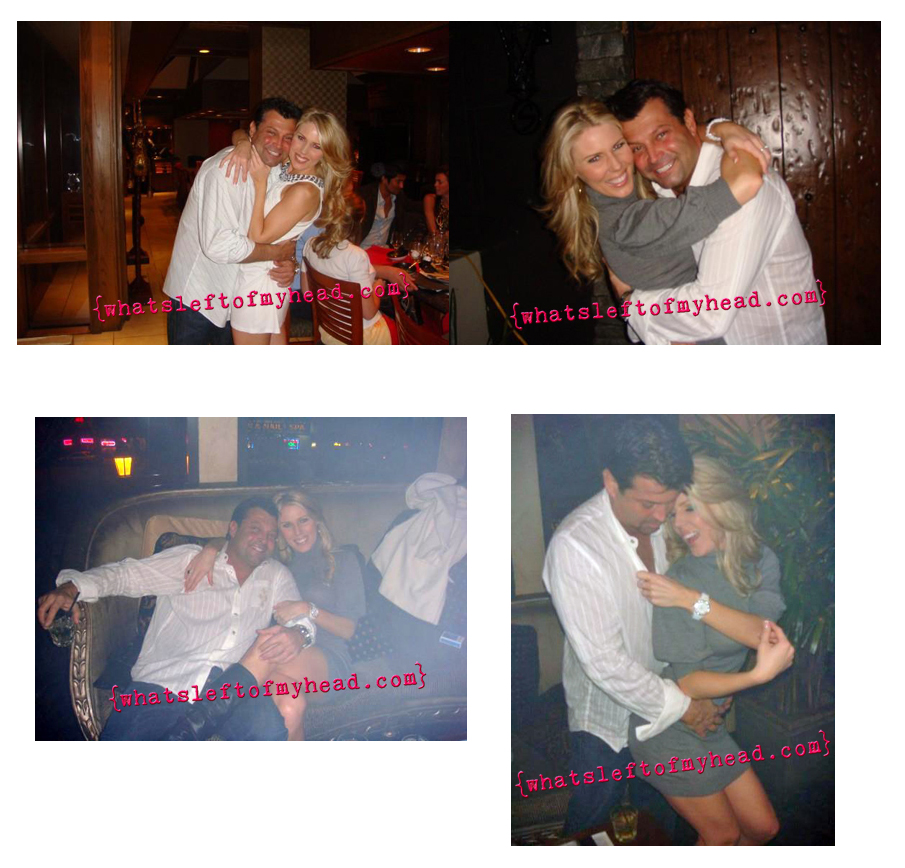 UPDATE (click on preview to view document)

This document was filed in Court by Gretchen Rossi. On this paper you will see in Gretchen's own words (under penalty of perjury) That we met for the first time Jan 8th 2008. Jeff was diagnosed in Dec 22nd 2007 as per Gretchen words on The Real Housewives of Orange County. On the reunion show Gretchen is heard stating that we dated before her and Jeff. This was a lie. Every picture that anybody has seen of us together has been in the last year and a half.
In the last paragraph of this document you will read that we fought about her doing this show. WE DID. It was because I heard Slade that night telling Jo "He's Rich He's Old He's dying" She loved a man that loved her and she was taking care of him. I did not think this was a good idea but Gretchen was bent on being on television and convinced Jeff and I it was for the best…
This photo was taken on the day Jay met Slade and Jo for the first time and Slade asked Gretchen to be on the show. This picture was taken in March 2008 . (Jo and Slade are in the back in the picture)
We will continue to update more of what we can expect to hear on, So True So False Real Housewives Scandals… including a proposition Jay was approached with to quit talking…

UPDATE

- After having the gag order against Jay denied, his attorney was contacted by Gretchen's attorney with an offer to withdrawal charges against Jay, in exchange for his silence. Jay immediately responded, declining their offer.
It was after that he was approached with another offer, a big offer….
UPDATED

August 4th at 6:15 p.m.
It's interesting that a comment was recently posted stating Jay is "…trying to cash in on the whole thing."
Lets move on as another bombshell unfolds:
Within a few weeks after declining the first offer, Jay was approached again "I was contacted by my attorney with an offer received from Gretchen's attorney. They offered me hundreds of thousands of dollars and my own T.V. show if  all Criminal and Civil allegations were allowed to be withdrawn." Jay declined the offer.
I have a feeling this is far from over!
Click

here

for recent updates!

---
37 Responses to " Meet Jay Photoglou "
Comments:
Leave a Reply
Trackbacks & Pingbacks: