Fri 7 Aug 2009
As the truth

continues

to unfold, we see more evidence of the real relationship Gretchen Rossi shared with Jay Photoglou. Would we have ever even learned of "the arrangement" had Jay's name not been mentioned on the reunion show? Could this have all played out in the media differently? This e-mail exchange between Jay Photoglou and Gretchen Rossi is quite interesting, as Gretchen is given yet another opportunity to…for lack of a better term, tell the truth. This exchange took place 10 days after the reunion show was filmed.

Read from bottom to top, click on the image for a larger view.

UPDATED August 7th 11:00 p.m.
A few days ago we posted a document that was filed in court by Gretchen Rossi, "Jay timeline and document."
In that, she gives states the date they met and the role Jay Photoglou played in her life.
"…a friend of mine that I confided in…it became very clear he wanted more…I became dependent on him for many things. Helping around the house…I agreed to do the show and Jay has ever since used it as a platform to defame me and hurt my name with."
On October 7th, 3 weeks after Jeff Beitzel passed away and 1 day before Jay and Gretchen would get the infamous, now you see it, now you don't tattoo's, Gretchen sent Jay the following e-mail, a "List of Things to do…."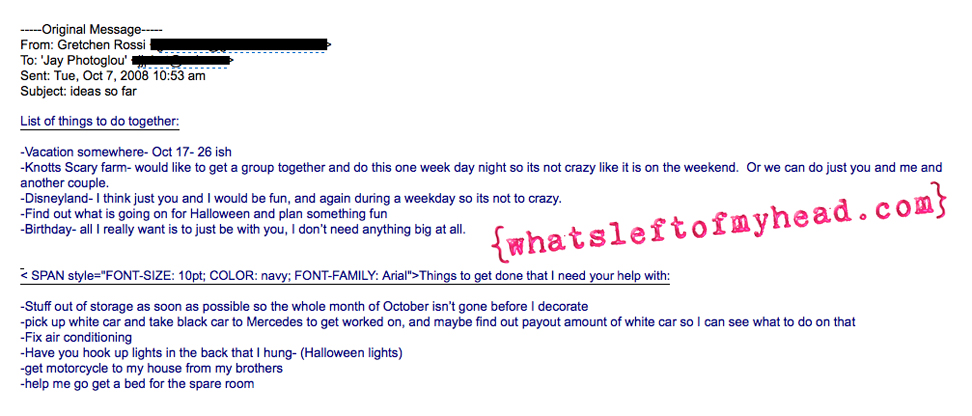 Hmmm….no comment.
UPDATED

August 8th 4:00 a.m.
These pictures were taken during the week of January 1-7, 2009 while on
vacation at Bass Lake. This was 3 weeks before the filming of
The Real Housewives of O.C. Reunion Show.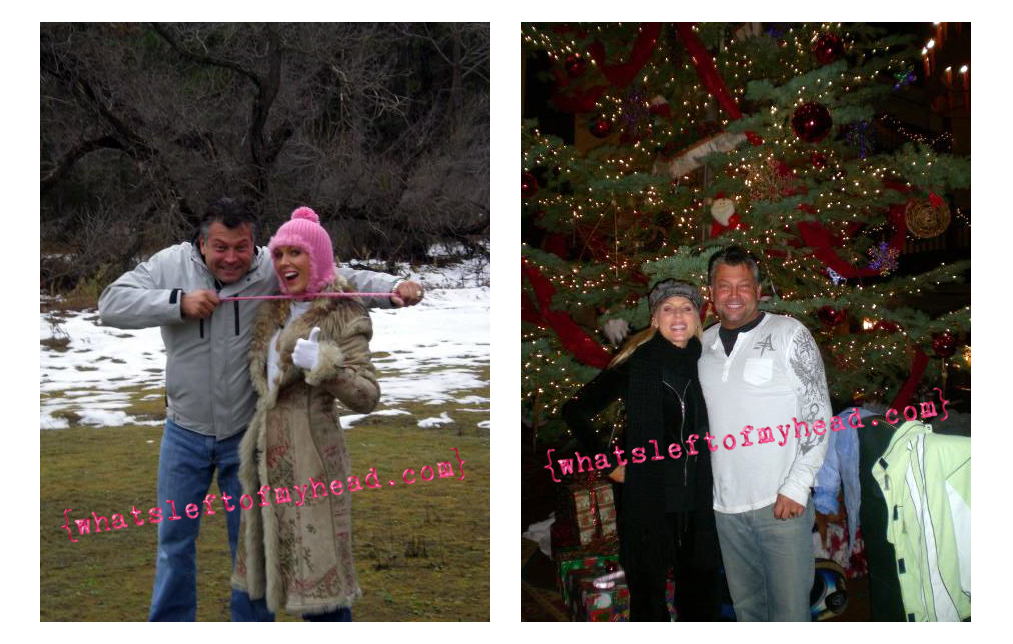 The truth…
how quickly one forgets!
There is so much more to this…watch for updates!!
---
No Responses to " Jay Photoglou "
Comments:
Leave a Reply