Sun 9 Dec 2007
I am feeling a little under the weather today. I was going through a few
magazines and came across some tasty sounding recipes….thought I would share!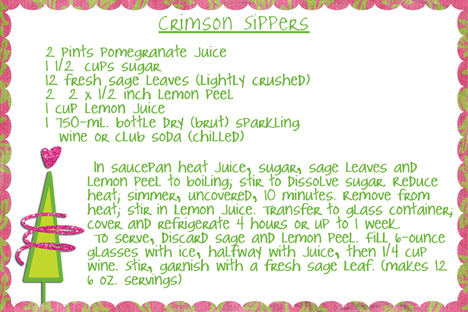 ---
One Response to " Holiday Cheers "
Comments:
Lorenzo Montaluo says:
January 3rd, 2010 at 3:08 pm

Great idea this. It is always difficult to thin of varied things to cook especially for a hungry family and some of the ideas here and elsewhere on your site have given me some great ideas so thak you!
Leave a Reply