Tue 11 Jan 2011
Well, well, well…looks like someone filed an appeal. That was pretty much a given in my book…the motion to have the judge disqualified however, surprised me. For 1/100th of a second.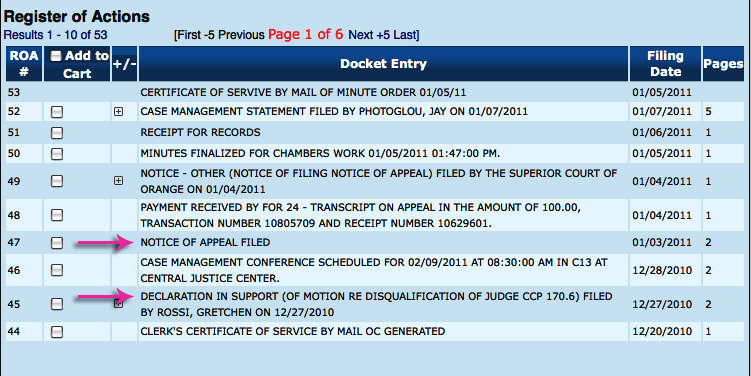 In other news…Most Wanted Deadbeats is reporting that Gretchen Rossi's
costar

Prince Charming

boyfriend, Slade Smiley now owes $138,857.64 in child support for his son, Grayson, who was diagnosed with an inoperable brain tumor in 2006. Nice.
Stay tuned…
---
No Responses to " JAY PHOTOGLOU VS. GRETCHEN ROSSI "
Comments:
Leave a Reply