Tue 20 Jul 2010
What an amazing legacy this little guy has left behind. Such a heart warming, yet heart wrenching story….


……………..


For three years, Moko was a familiar sight around the beaches of New Zealand's eastern coastal city of Gisborne, where he swam among beach-goers stealing balls and surf boards. In 2008, he gained international fame after successfully guiding two stranded pygmy whales to safety after human attempts had failed. His actions probably meant the difference between life and death for the whales. Moko was found found dead on the beach at Matakana Island near Tauranga on July 8th. The cause of death has not been determined, but postmortems have ruled out deliberate violence or a boat collision.
(Pictures are click-able for larger view)

…………………….


—————————–

………………………………………………
Moko plays fetch Mahia style ↓

Moko plays ball with beach goers ↓
(video picks up at about 38 seconds)
Hundreds of mourners marked the death of the bottlenose dolphin who won hearts and sometimes annoyed New Zealand swimmers and surfers with his antics. Moko's body was placed in a blue coffin covered with flowers and was carried through a seaside town last Friday. After the ceremony with over 400 admirers present, his casket was loaded on a charter boat that toured his favorite bays. He was buried privately on Matakana Island, where his carcass was found.
Mascot, friend, lifesaver and entertainer, Moko was definitely a cherished member of this community.
You've touched a lot of hearts little buddy…may you rest in peace!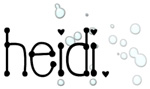 ---
2 Responses to " R.I.P. Moko "
Comments:
kat says:
August 2nd, 2010 at 9:44 am

This makes me cry.

Raymond Katen says:
August 29th, 2010 at 9:28 pm

Amazing site. Much Appreciated! Learned a lot from it.
Leave a Reply