Tue 3 Apr 2012
Meet Benjamin, my God-Lamb.
I met him online and fell in love. Smitten, I am!
These past few months have been hell…life altering. It's sad that it often takes tragedy to make you stop, think and put life back in perspective.
Sunday I had the pleasure of meeting Benji face to face, it was just what the doctor ordered. True story.
Rejected by his mom, Benji has been bottle fed and cared for by his owners, he could not be in better hands. (maybe except MINE of course!) I fed him, he kissed me. He won my heart, I won his trust. He was just as content to lay there as I was to hold him. Baaaa…
Just going to put it out there and say Benji is the smartest lamb ever. I know…I sound like the typical Godmother bragging about their God lamb, but he really is. He not only brings a smile to everyone and every heart he touches… he 'smiles' too. (note the 3rd row of pictures!) "Smile Benji" As much as he enjoys his picture taken, he likes to see it as well! Does your God lamb dance? Mine does. "Dancing lamb" (you DO see the picture in the last row, right?) He believes he is human and I do have to say, his comprehension of our vocabulary is higher than some humans I've met! Kidding…kinda.
Benji is different, he is special. As I said goodbye to him and his wonderful parents I told them he has a purpose, he is who he is for a reason. Whether it is one…or many, Benji is going to make a difference in someones life. I'm convinced. They already knew this, I'm sure.
On the way home, I was reflecting on the events of the past few months…of what had happened earlier that same morning. There has been so much heartache, grief and pain, for myself and for those close to me. As I went to put my hair up, I felt the now stiff (lamb saliva, yum!) pieces of hair Benji had tried to munch on. It made me smile. I felt that same sense of peace I had felt as he cuddled in my arms. I realized I was right, Benji was special…he was going to make a difference in someones life, he already had…mine.
God Lamb…you melt my heart!


(pictures are clickable for larger view)
…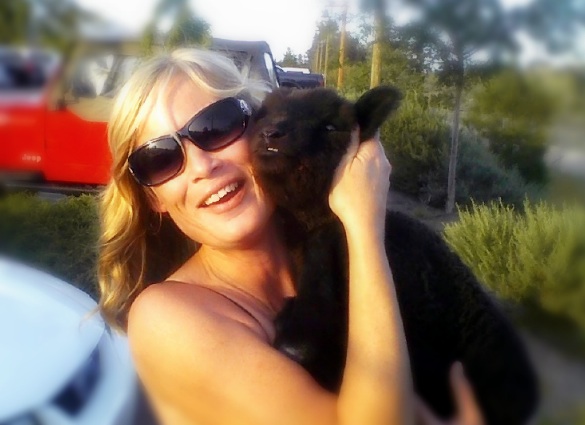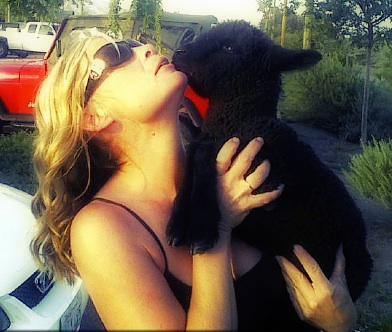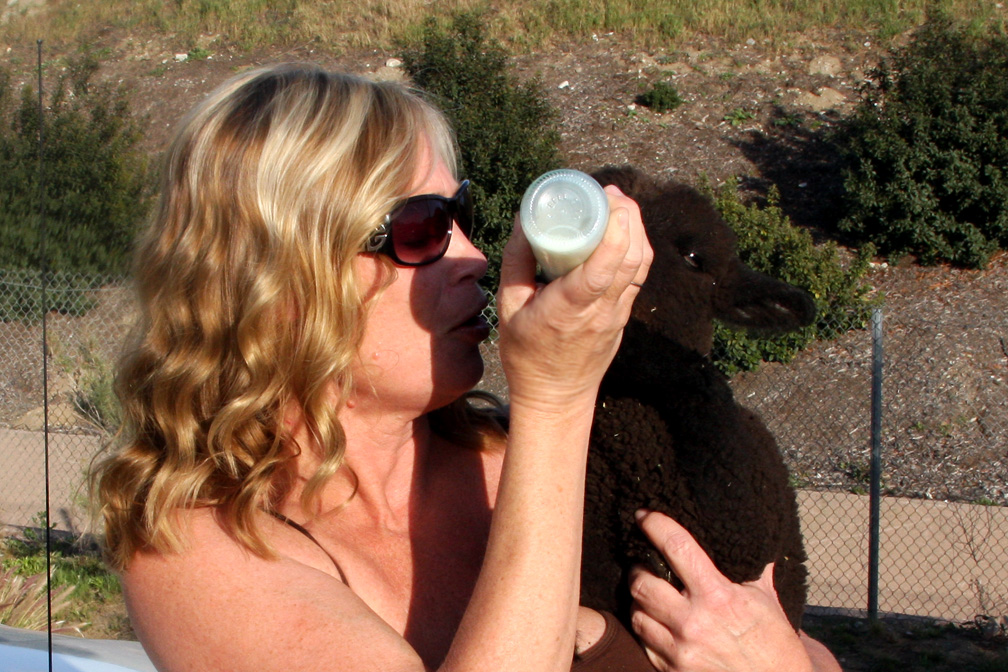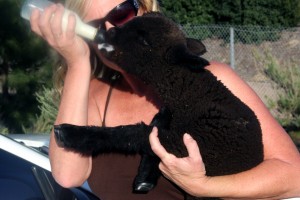 ---
3 Responses to " God Lamb…you melt my heart! "
Comments:
Frank says:
April 3rd, 2012 at 1:26 pm

Love this story. Brought tears to my eyes. We don't share much of our sorrows…people have enough of there own. We have had to help out with a few but he is the first baby we have raised on the bottle. He came to us at a time in our lives that we really needed. He is very special! I believe he has a purpose…he touches peoples hearts so deeply.

Mom says:
April 3rd, 2012 at 4:01 pm

Love the pictures

your Eddie Addis says:
April 3rd, 2012 at 8:48 pm

Ill say it again
Heidi,
you have made a huge differance in so many peoples lifes!! (Very much in mine!!)
i would drop alot of things to lend you my hand and heart!!
dont ever forget we're all out here for you and all you have to do is call and we'll all come running!!
your good friend Eddie
Leave a Reply