Sat 2 Oct 2010
With my baby just turning 24, I thought this Blast From The Past would be appropriate right about now. It's hard to believe at the tender age of 31,

(give or take a few years

)

I could have a 27 and a 24 year old. Hard to believe these little guys are both over 6 feet tall now and no longer obsessed with boots and lipstick (sorry boys, but I have the pictures to prove it!) The hardest thing to believe? They are actually best friends now. I do believe in miracles. Without further ado…the lights of my life.
Originally posted January 30th, 2009.
I have been sorting through pictures these past few days. Remember in the olden days, when you snapped a picture and as soon as the roll of film was done you ran to the local drugstore, dropped it off and eagerly waited 10 days for it to be developed? You always ordered double prints so grandma and aunt Betsy could have some, only to find 4 pictures that were actually viewable. At first you were very diligent about keeping your treasures organized and in albums, but eventually all hell broke loose. You are now left with boxes of loose photos not having a clue who or what they are of. I decided it was time to at least organize my kids pictures and catch up on their albums but the more I go through…the worse I feel.
———————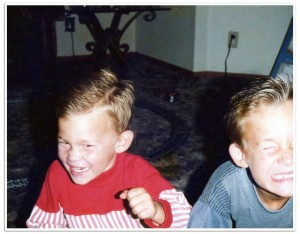 You both are so cute, so loving and have so much personality!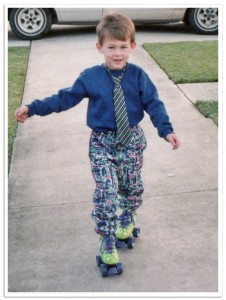 I don't know why I would allow you to wear a necktie to kindergarten each day, then skate around the neighborhood. I must say you were quite the trend setter back then!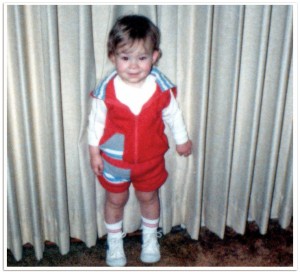 What was I thinking when I matched you head to toe….in not so masculine clothes,
I promise I corrected every last person that said, "she's gorgeous"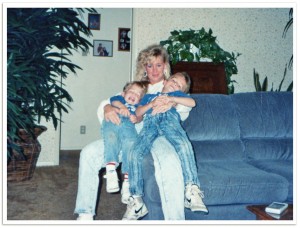 You are my pride and joy. The three of us were always together!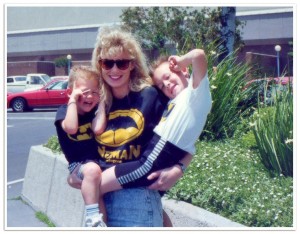 But maybe it wasn't a good idea to put you in spandex shorts
and get on with our day in our matching Batman t-shirts…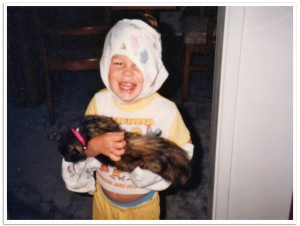 I was so proud that by your second birthday you were potty
trained and now wearing "big boy" chonies!!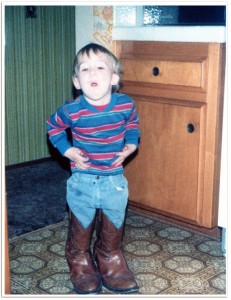 Bless your heart, you tried so hard to walk in them….
I swear at the time I thought it was cute!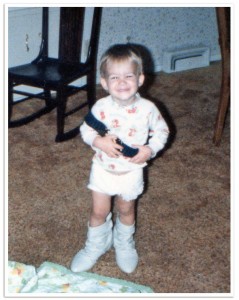 Madonna called…she said she wants her boots and butterfly belt buckle back.
We'll blame your dad for this one!! Love you! (who can we blame for that carpet??)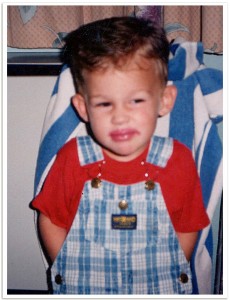 Surprise!! We were on vacation and guess who got all gussied-up for dinner
all by himself? You were the cutest thing ever! Everybody thought…. nobody saw you….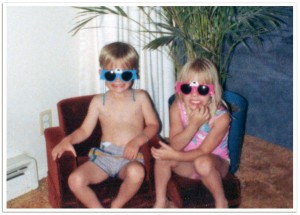 You and your "bestie" were always so trendy….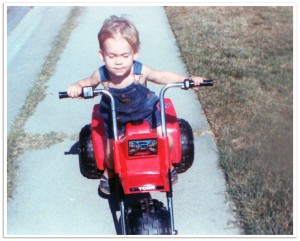 Trying to teach you independence and responsibility, Mom sends you out for
a day of errands, unfortunately you had to do it without your super cool shades…..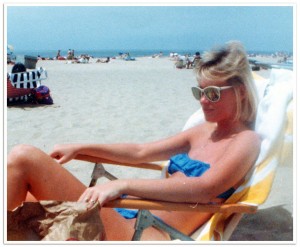 ….I was sporting them and my super cool 80′s suit at the beach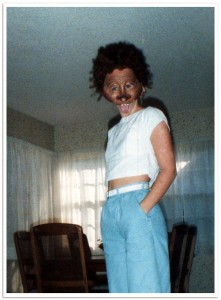 Yes boys, mom has her moments too!!
The pictures obviously are endearing to me, however if I were to show them to anyone….
I have many more to conquer, which I'm sure will lead to more laughs, a few tears and probably a few more posts!!! I love you boys

---
No Responses to " Boys…I'm so sorry! 2 "
Comments:
Leave a Reply